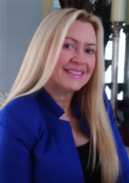 DINA MAGLIETTA, MVA

BROKER OF RECORD,
PRESIDENT/ OWNER
SUMMERHILL PRESTIGE REAL ESTATE LTD.,BROKERAGE


Professional Philosophy

"Our focus is upscale Residential & Commercial Properties" and we assist our clients with all of their real estate needs and do so with pride, professionalism and integrity. 

Summerhill Prestige Real Estate Ltd., BROKERAGE is an exclusive boutique company committed to personalized customer service achieving that through experience, knowledge and dedication. Summerhill Prestige Real Estate Ltd., BROKERAGE's sales representatives are experienced and attentive to the needs of their clients. The strong negotiation skills and extensive understanding of various locations and the current market conditions, trends and activity set Summerhill Prestige Real Estate Ltd., BROKERAGE sales representatives apart. Summerhill Prestige Real Estate Ltd., BROKERAGE's attention to detail makes the real estate transaction a pleasant experience by minimizing the stress of their clients. Our transactions are smooth from start to finish and our clients always know that a professional sales representative is available at any time for advice, counsel and assistance.

Contact our office to consult with a truly experienced, hands on professional for your next real estate transaction, call Summerhill Prestige Real Estate Ltd., BROKERAGE (416)385-3333.




ABOUT THE BROKER OF RECORD / OWNER / PRESIDENT

Dina Maglietta, MVA www.dinamaglietta.com
Dina Maglietta, Broker of Record/Owner/President of Summerhill Prestige Real Estate Ltd., BROKERAGE has been a full-time, professional REALTOR® for over 35+ years. Dina registered Summerhill Prestige Real Estate Ltd. in January, 2005. Dina, a REALTOR® since 1986 and a Broker since 1988, focuses, based on her experience, on the sales and marketing of Prestigious Luxury Homes, Estates, Luxury Condominiums, Land, Multi-Unit Residential, Cottage and Resort-style properties, Farms and other Rural Properties, Strip Plazas, Businesses, Schools, Camps, Institutional, Industrial and Commercial and Investment properties. Dina focuses her efforts on Toronto including but not limited to neighborhoods and areas such as The Bridle Path, Lawrence Park, Leaside, Rosedale, Summerhill, Forest Hill, Yorkville, The Annex, Downtown, Harbour Front, Bloor West Village, Queen St.West, The Financial District, The Distillery District, The Beaches, The Danforth, Playter Estates, East York, Scarborough, The Bluffs, Etobicoke, The Junction, Mississauga, Oakville, Burlington, Hamilton, Stoney Creek, St. Catharines, Niagara Region and a favorite, Niagara-on-the-Lake. Dina's extensive sales experience also includes areas such as Thornhill, Markham, Richmond hill, Vaughan, Woodbridge, Stouffville, Aurora, Uxbridge, Port Perry, New Market, King City, Lloyd-town, Kettleby, Shomberg, Pickering, Ajax, Whitby, Oshawa, Bowmanville, Tweed, Belleville, Bancroft and the Kawartha Lakes regions. Dina knows each of these and many other areas from both personal and professional experience.

Dina is also an MVA (Market Value Appraiser), as well as a  member of the National Commercial Council of The Canadian Real Estate Association and  a Licensed Mortgage Broker #M08010220 and is a proud member of Mortgage Professionals Canada.


Honors

Consistently outstanding in her field, Dina ranks among the top agents. She has received numerous awards in recognition of her exemplary performance in the real estate industry including the Diamond Award and the Excellence award.


Professional Designations

Dina believes that one of the keys to success, both for herself and her clients, is a continually updated education. She takes many courses, classes and seminars to increase her effectiveness and has earned the professional designations of Real Estate Broker of Record, MVA (Market Value Appraiser) and Licensed under FSCO as a Mortgage Broker #M08010220 and is a proud member of Mortgage Professionals Canada.

Memberships

Dina is a member of the Toronto Real Estate Board, a professional association which uphold a strict standard of practice and code of ethics and ensure that their members are up to date on industry rules and regulations as well as the latest marketing techniques. She has helped shape the future of real estate in Toronto by serving as a 2001/2002 TREB Director, 2001/2002 TREB Real Estate News Director as well as, serving as Chair of the Communications Committee and serving on the Board's Membership Committee and the Arbitration Committee.

Dina is also a member of OREA (Ontario Real Estate Association), CREA (Canadian Real Estate Association) and is registered with RECO (Real Estate Council of Ontario) where she also serves on a RECO Committee Under REBBA 2002.

Dina is also a member of the National Commercial Council of The Canadian Real Estate Association and is a FSCO Licensed Mortgage Broker and proud member of Mortgage Professionals Canada.


Personal Information

Born and raised in Toronto, Dina has lived in the area all of her life. She has seen it grow and change and knows it like only a native can. A graduate of Seneca College, Dina holds a degree in Radio and Television Broadcasting. Following college she entered a career in journalism where she honed vital skills in communication and negotiation, both of which contribute greatly to the success of her real estate clients today. Dina's strong negotiation skills and extensive understanding of various locations and the current market conditions, trends and activity set her  apart. Dina's attention to detail makes the real estate transaction a pleasant experience by minimizing the stress of her clients. Dina's transactions are smooth from start to finish and her clients always know that she and her team are available at any time for advice, counsel and assistance.

Contact Dina Maglietta Call or Text 416-388-1128 or Email dmaglietta@trebnet.com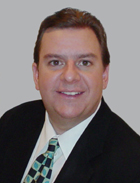 DAVID KNOX, Broker
VICE PRESIDENT/ OWNER
SUMMERHILL PRESTIGE REAL ESTATE LTD.,BROKERAGE

David Knox, Broker/Owner/Vice-President of Summerhill Prestige Real Estate Ltd., Brokerage has been a full-time, professional REALTOR® for over 18+ years. David registered Summerhill Prestige Real Estate Ltd. in January, 2005. David focuses on the sales and marketing of prestigious homes, estates, luxury condominiums, vacant lots and commercial and investment properties. David focuses his efforts on Central Toronto including Rosedale, Forest Hill, Lawrence Park, Yorkville, Annex, Downtown, Harbour Front and North York. David knows the area from both personal and professional experience.
** Extensive knowledge of Toronto and surrounding areas
** Experienced in the sale of Residential and Commercial properties
** Knowledge of construction/renovations including Mechanical, Structural, Wiring and Plumbing
** Well versed in building and zoning issues
** Strong Negotiator - Representing the interests of his clients
** Extensive knowledge of Technology and the Internet
** Vast knowledge of marketing and target marketing
** Educated in Design/Decorating and Staging and Always Discreet and Confidential
**Available by Appointment,
Contact David Knox (416) 385-3333 or email: dknox2432@gmail.com
HINDY BRASS, Sales Representative
M.Ed Hon. B.A.
SUMMERHILL PRESTIGE REAL ESTATE LTD.,BROKERAGE
Having graduated from the University of Toronto with a Master of Education degree and an Honours Bachelor of Arts from York University in Psychology, I wanted to expand my career options.
I always had a love for real estate, a flair for design and a desire to want to help people, so choosing real estate made perfect sense to me. I knew that my degrees would be invaluable in terms of the psychology behind buying and selling as well as educating my clients with of the biggest investments in their lives. In 2005 I moved from my previous Brokerage to Summerhill Prestige Real Estate in an effort to align myself with a more personalized, Boutique Brokerage.
Life is very busy with a husband, two children, dog and a hobby for buying and refurbishing antiques. Since 2004, I am proud of the skills, expertise and knowledge that I have acquired as a Realtor.   
As my clients transition through different stages and events in their lives I am dedicated to continue to be their trusted partner when buying and selling their property.
" I invite you to experience the difference"
Hindy
Contact Hindy Brass (416) 806-1241 or email: hbrass@rogers.com